Welcome from Head Teacher:
We think it is important that our school community helps us to improve. We are open and transparent about the work we do, including what we are really good at but also the things we try and improve on.
We think your views are important and want to hear them. If you'd like to comment on our improving school please:
Ask to speak to a school leader
Post on our Facebook page titled 'our improving school'
Bring your ideas to school and hand them into the office. Please mark it 'our improving school'
Share your ideas with your class rep for them to bring along to the next meeting.
If you have ideas as to how you can get more involved with improving our school we would really love to hear from you, please ask to speak to me.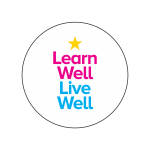 Our aim is for all of us to 'learn well, live well' 
Our improving school aims:
Improving outcomes for children

To continue to narrow the gap between KS1/EYFS achievement in reading/phonics, writing, Maths and national data; including disadvantaged children, those with the potential to exceed expectations and other statistically significant groups
To improve communication skills as vehicle for improving attainment across the curriculum including learning behaviours

Refine and develop teaching, learning and assessment

Continue to refine use of Formative Assessment as a vehicle for improving impact of teaching on learning outcomes. This must include improving use of questioning.
To review assessment policy in light of continual changes from central Government to ensure it meets local need but withstands external scrutiny to be fit for purpose. Including developing the most effective ways of feeding back to young learners.
To use action research as mechanism for improving pedagogy (Teaching Approaches)
To rapidly improve high quality art curriculum and experiences for children and staff.

Personal Development, behaviour and welfare

Further develop inclusive practices to support the developmental needs of full range of learners
Further develop curriculum to support emotional literacy and learning to learn behaviours
To further develop psychological resilience of the workforce, to ensure children families and staff are well supported and staff have appropriate skill set and support
Streamline Safeguarding and Child Protection record keeping using web based system – CP Poms
Explore scope for developing high quality Locality based Alternative Provision for EYFS – YR2
To support children and families to adopt healthy lifestyles

Developing highly effective Leadership and Management

To continue to develop a localised and aspirational curriculum
To develop highly effective family partnerships
To continue to develop effective professional partnerships in light of national legislation Governors
To recruit and retain high quality staff and governors
Reducing impact of deprivation by effective partnership/Multi-agency working
Further information about the above targets can be found in our School Improvement and Development Plan, which is available from the office on request.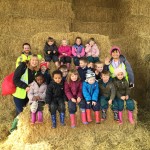 We will share our achievements with families through:
School Social Media pages (Facebook, Blogs and the Website)
Sharing good news with the Local external Media
Newsletters
Family/Class Rep meetings
During Learning Review Meetings through sharing children's work
Class Assemblies
We check that we are doing these things through:
Internal Methods:
Governor Meetings
Staff, team and phase meetings
Pupil Progress Review Meetings
Learning Walks
Book Looks
Family Rep Meetings
Discussions with Children/Children's work
External Methods:
School to School support
Norfolk Better To Best (N2B2) Visits
LA Report Card Data
Flying Start
RAISE
ECP Report