Welcome to our website.  We hope it gives you a flavour of the aspirations we have for our children and the pride we have in our school community.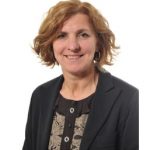 Our school is a larger than average infant school, located near the University of East Anglia and in the middle of the dynamic West Earlham community, situated approximately 2.5 miles from the centre of the historic city of Norwich. We have a purpose built nursery which has the capacity for over 100 of our youngest learners. We have educational provision for 2 year olds – 7 year olds
We place very strong emphasis on providing a nurturing and inclusive environment which is welcoming to all and that encourages children to enjoy their learning.
Our Values Statement
We aim to enhance the lives of all our community members and bring hope for the future by valuing the contribution of all and by developing global citizenship. We all have the right to enjoy, to learn, to be safe, to be treated kindly, to feel welcome, to share our world resources and to be treated with respect. All that we do is underpinned by our shared values.

Children learn to:

Be Kind
Show Respect for all
Keep Safe
Keep Trying
We work closely with other schools in our cluster. Most children from our school transfer very successfully to the neighbouring Junior School in the year that they become seven.  Families work very closely with us to support children's learning. We provide adult learning opportunities and support for families during times of need.
The most recent OFSTED was carried out in October 2017 and you can find the report on the Key Information page on our website.
We hope you enjoy browsing through our school 'virtually'; if you would like to find out more about us or have ideas about how we can improve our website please do contact us via the school office.
BJ Neate-Evans
Head teacher